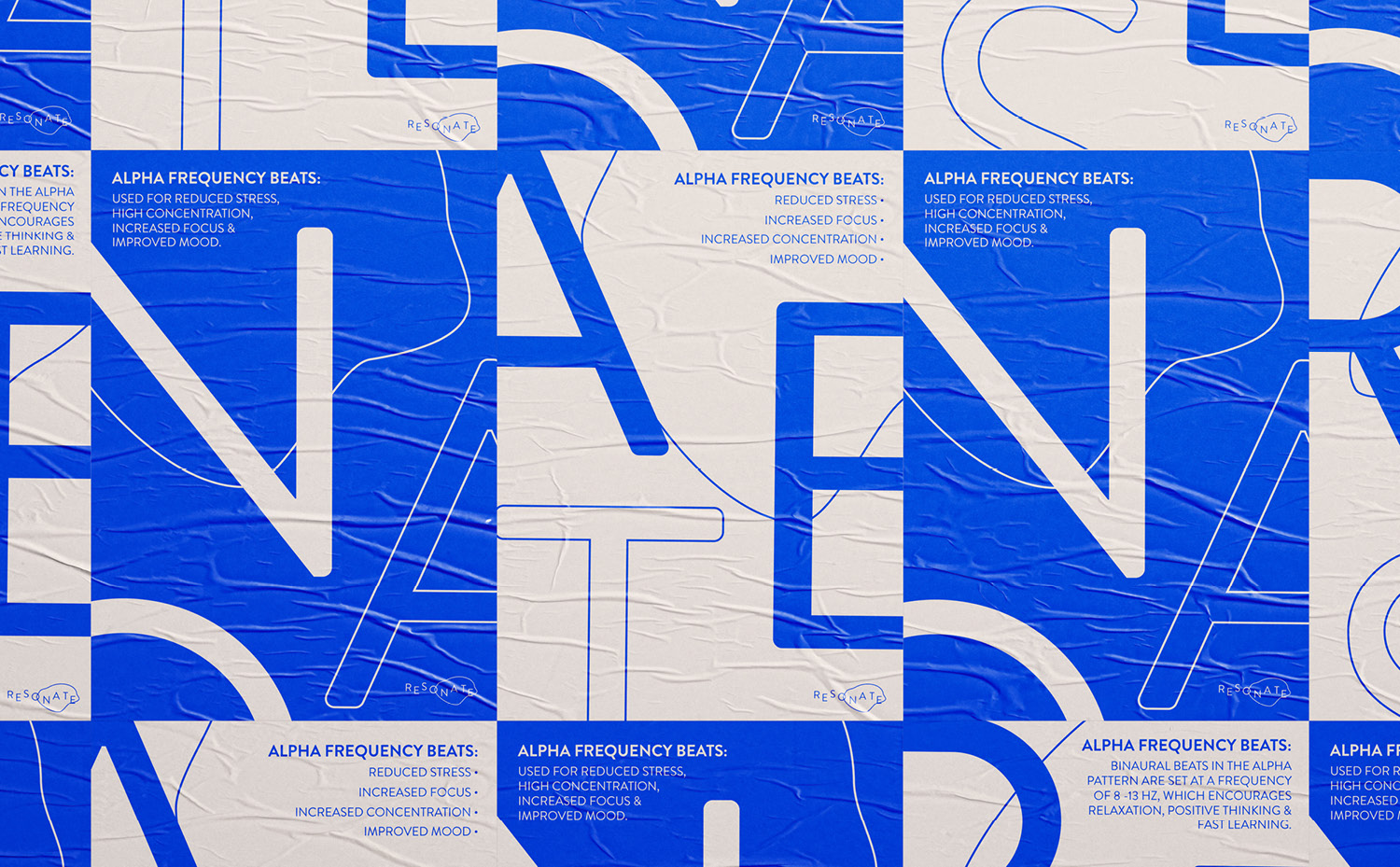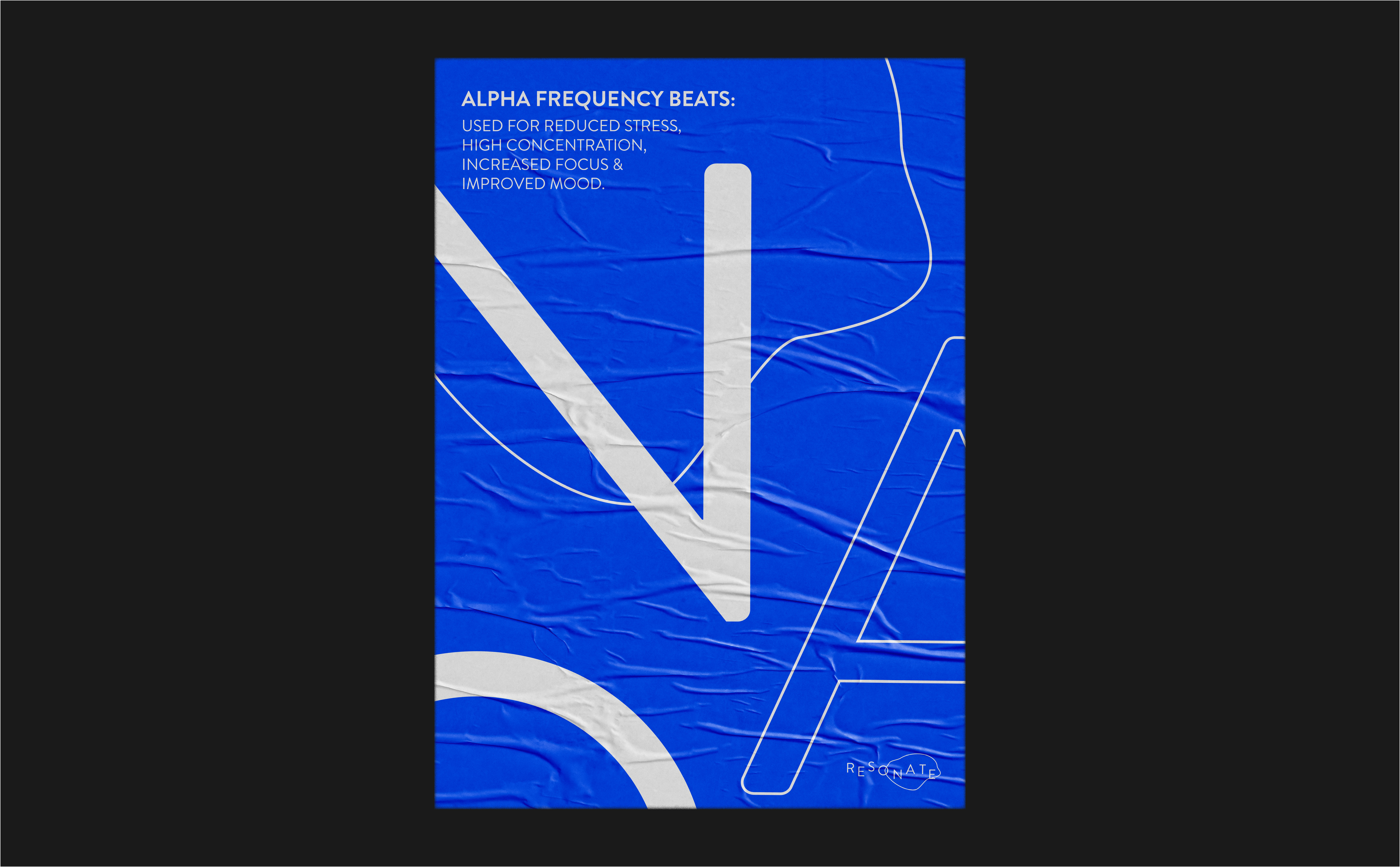 Client: Self Initiated
Team: Bobbie Galvin, Pauline Razel
Location: Kings Cross, London


Branding an immersive sound experience. 'Resonate' understands our jobs can be highly demanding therefore your time is extremely valuable. Keeping a healthy mindset can be a challenge when your lifestyle has a fast pace. You don't always have a spare minute to find a quiet space to meditate or practice the "guru mindfulness".