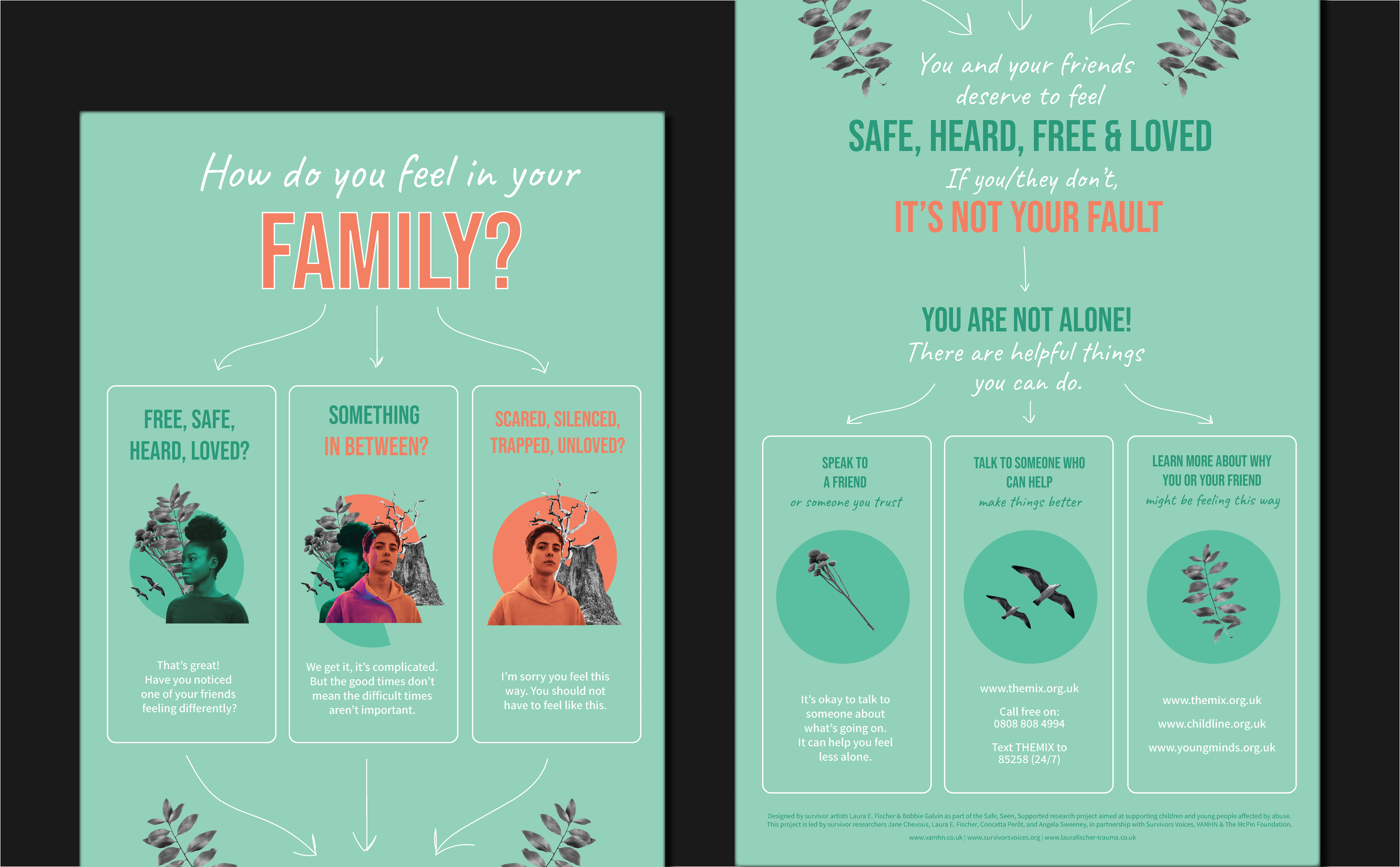 Client: Survivors Voices - VAMHN - McPin Foundation
Team: Bobbie Galvin, Laura E. Fischer
Location: London


A campaign to reach and help children and yound people experiencing abuse in their households. This campaign was lead by adult survivors who were once these children and practitioners who support survivors. A report and infomation graphic were produced as a result of their findings. This campaign was made during the hight of the pandemic, all the people involved collaborated remotely.