Public Mental Health - Conceptual Framework
Information Design
08–10–2021
Client: NIHR - School for Public Health Research
Team: Bobbie Galvin, Laura E. Fischer
Location: London
This is a Conceptual Framework for Public Mental Health is an interactive web-based tool that brings together evidence fromvacademic research, reports, and practitioner and public consultations to map out the factors affecting mental health acrossvall stages of a person's life, including links to key evidence and lived experiences. It has been developed as part of the NIHR School for Public Health Research Public Mental Health Programme.
To see this Conceptual Framework Please visit:
︎︎︎www.publicmentalhealth.co.uk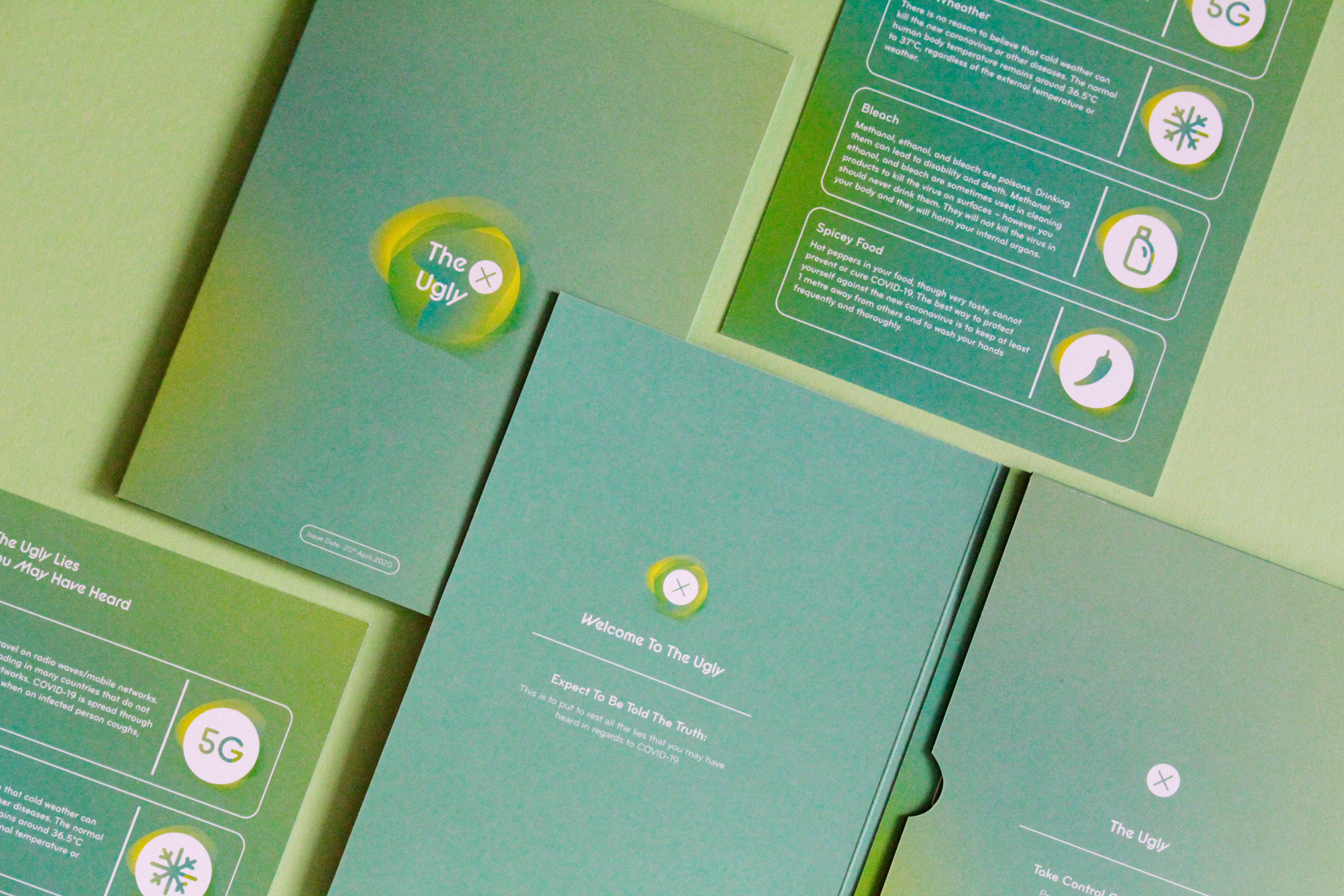 Client: Self Initiated
Team: Bobbie Galvin
Location: Kings Cross, London

This project rebrands standard information provided during the first outbreak of COVID-19. People's lives in the height of COVID-19 were feeling extremely out of control. News and information were flying everywhere and people felt bombarded. This is where The Good (positive information) The Bad (negative information) and The Ugly (false information) steps in, It reestablishes control and structure into peoples lives, by giving them the power to prescribe their own news and information on COVID-19.

These packages were sent around to communities in London and Devon during lockdown.

Macquarie Bank
Illustration
12–06–2019 Client: Macqurie Bank
Team: Working as a part of the align - Interior Architecture and Design team
Location: London
These pieces of work were commissioned by the company 'align'. The project brief was to produce a line drawing series that would visualise as well as tell the story of "Macquarie life". This work is placed in the social areas of Macquarie Bank to bring life to the space around the building.
Work In Progress
Print, Poster Design, Typography
05–07–2021
Client: Self Initiated
Team: Bobbie Galvin
Location: London

This project I explored my curiorisy with poster design, print matter and typeography. I was curiuous how the hamronisation of image, type and colour composes together to create juxtaposied rythums and harmonies.